Stars Of The Sixties
March 28, 2020; 7:30pm
Warner Theatre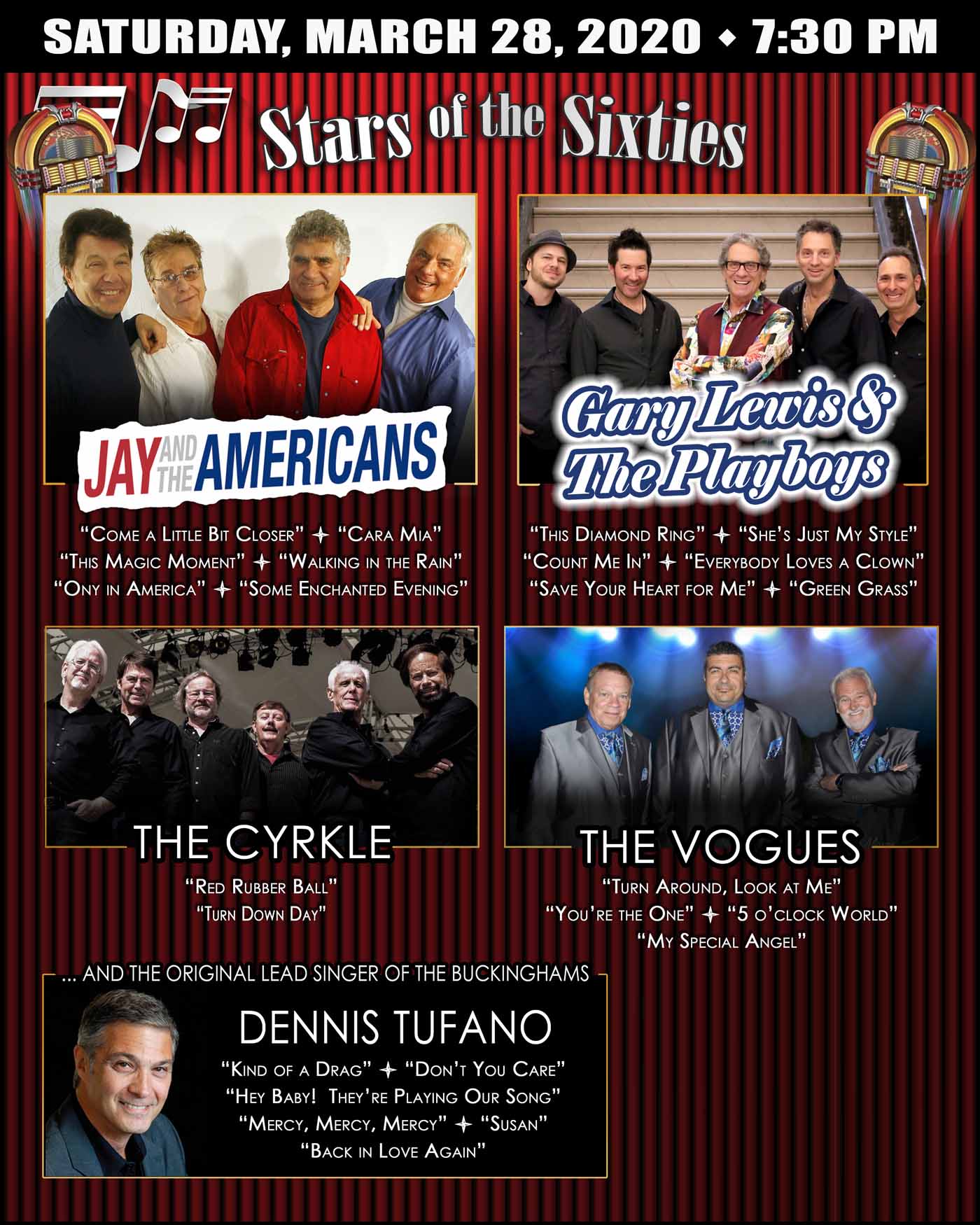 This event is cancelled
Patrons who purchased their tickets online from Erie Events will receive a full refund to their credit cards within 7-10 business days. If tickets were purchased via cash or check, ticket holders have two options:
Visit the Erie Insurance Arena box office and return their tickets to receive a full refund.
Mail tickets to Erie Insurance Arena, 809 French Street, Erie, Pa. 16501 and include a self-addressed stamped envelope and a check will be issued within 14 days of receipt.
No rescheduled date is planned for the concert due to the Warner Theatre renovations set to begin in April, however, Praia Entertainment Group has committed to making every effort to return with their show once the Theatre re-opens its doors in the Fall of 2021.